Mickey Kor Coca-Cola Bottle Project
---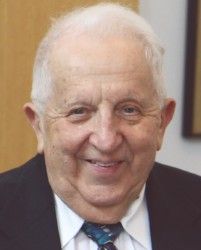 After surviving fours years of slave labor in four different camps during the Holocaust, Michael "Mickey" Kor was liberated in 1945 by United States soldiers from the 250th Engineer Combat Army Battalion. Along with granting Mickey freedom, one of the first gifts that these soldiers gave to him was his first bottle of Coca-Cola. Ever since that moment, Mickey has associated the bubbly drink with his "first taste of freedom."
In honor of Mickey Kor's liberation story, CANDLES Holocaust Museum and Education Center has sponsored a six-foot tall Coca-Cola art bottle as part of the "Birthplace of the Coca-Cola Bottle" program. In conjunction with the Vigo County Historical Society, CANDLES hopes to preserve Mickey's empowering story of freedom and hope and its relationship to Terre Haute and Coca-Cola. 
We thank artist Jackie Tice for painting the bottle and taking great care incorporating Mickey's personality and details into it.


---