"Do Justice. Love Mercy. March Proudly."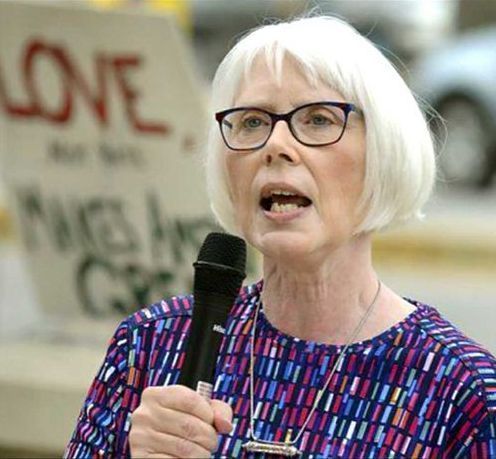 ---
These words guided Terry Fear, a dear friend of CANDLES, who served on the CANDLES Board of Directors and volunteered as a docent at the museum. Her dedication to Eva's mission was selfless and unwavering. As an educator for 35 years, she was a tireless advocate for social justice. She promoted peace through Holocaust and genocide education.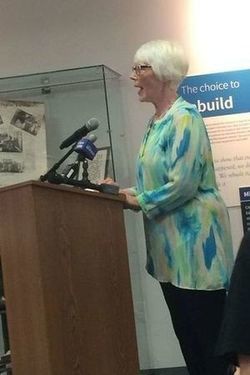 Terry is remembered for the passion, generosity, and grace with which she lived. She believed the world could be a more compassionate place and worked tirelessly toward this goal. CANDLES Holocaust Museum and Education Center recognizes one educator each year through the Terry Fear Holocaust Educator in Action Award, established in 2022. CANDLES honors Terry's legacy by presenting this award to an educator who supports Holocaust and genocide education. This award seeks to identify, support, and celebrate educators who live and teach in a way that honors the life and work of Terry Fear. 
---
Qualifications
An Indiana Educator who: 
teaches a Holocaust unit that culminates in a project, assignment, presentation, or works beyond the classroom to help spread justice, mercy, and education*.

seeks opportunities to improve the world. 

supports students' understanding of the Holocaust using best practices. 
*Preference is typically given to K-12 public educators, but consideration will be given to all applicants.
Nominations may be submitted by former students, current students, guardians of students, community members, administrators, colleagues, or the teacher themself. 
Applications must be submitted by: September 15th, 2023
SUBMIT APPLICATIONS USING THE LINK BELOW.
Questions should be submitted to tfeaward@candlesholocaustmuseum.org
---
Award
The award recipient will receive two tickets to the award ceremony plus travel expenses, which include a one-night stay in a hotel. (Not to exceed $1,500.00)
At the awards ceremony, the recipient will be presented with an award and a check for $500.00.