CANDLES Next-Generation Speaker Series
As each year goes by, the world is losing Holocaust survivors at a rapid rate, resulting in fewer and fewer opportunities for people to hear their stories first-hand. In response to the urgent need to document and preserve these legacies, second- and third-generation survivors are sharing their families' stories to make sure the lives of those affected by the Holocaust are not forgotten. Next-generation survivors are in a unique place in which they did not experience the historical trauma but are affected daily by their families' histories. Holocaust and genocide survivors' children and grandchildren tell the stories of their family members not only to put human faces on historical events but also to share their own experiences. 
---
   Upcoming Speaker:   
 

Due to COVID-19 protocol, all CANDLES programs are postponed to a later date.
 
---
   Previous Speakers:  
 
Sharing Long-Silenced Stories with Sharie Field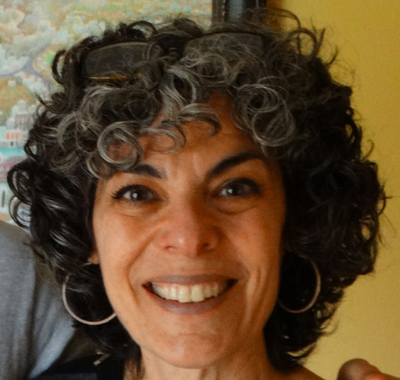 Sharie Field's maternal grandmother, Nellie (1916-1985), and mother, Esther (b. 1941) were Polish Jews and the only two people from their large family to survive World War II. Sharie will share stories of how they survived the war and their time spent in a displaced person's camp in Germany before immigrating to America in 1949. She will share stories of her Ukrainian grandfather, Louis, also a WWII survivor, and of her paternal grandfather, Sam, who served as an interpreter in the Nuremberg Trials following the war. Sharie sheds light on her family's long-silenced stories of WWII, attempting to convey the impact these events still have on us today, and suggests paths to combat intolerance. Sharie is a nurse at St. Vincent and lives in Carmel, IN with her husband and two children. She became inspired to tell her family's story after witnessing the impact her parents have made through the Jewish Federation of Greater Indianapolis' Speakers Bureau. She hopes that by continuing the work of Holocaust education she can make contributions, alongside others who share their stories, to honor and remember the past so that we can be upstanders in the face of atrocities and injustice in the present.
Admission is $5 per person and open to the public.
Thursday, February 21st, 2020
11:30am EST
CANDLES Holocaust Museum and Education Center
1532 South Third Street
Terre Haute, IN 47802
_________________________
Hungarian Jews in the Holocaust: My Family's Story of Courage and Resilience
with Tibor Klopfer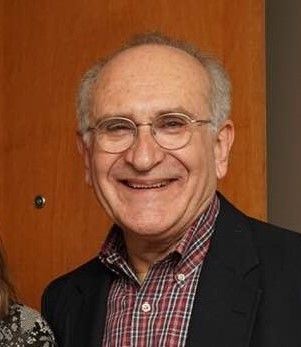 Tibor will present stories of his family's experiences as Hungarian Jews in the Holocaust, using family photos, maps, and other illustrations. His mother was deported from a ghetto in rural Hungary to Auschwitz-Birkenau. She was moved to an industrial slave labor camp and ultimately was liberated from the Bergen-Belsen concentration camp. Tibor's father was processed through Auschwitz and worked in forced labor camps before being liberated from Dachau. He lost all his immediate family, including his first wife and two young daughters. Tibor's mother's youngest brother, thirteen years of age at the beginning of the war, witnessed the devastation of his family and survived a whirlwind of farm and industrial forced labor camps before being liberated from a factory camp in Austria. Their stories, and the stories of other family members, put human faces on historical events and provide a perspective on the Holocaust that transcends sterile renditions of dates, events, and statistics.
 
Thursday, January 16th, 2020
11:30am EST
CANDLES Holocaust Museum and Education Center
1532 South Third Street
Terre Haute, IN 47802
_________________________
Never Again: Two Perspectives on the Holocaust
with Ed and Esther Davidson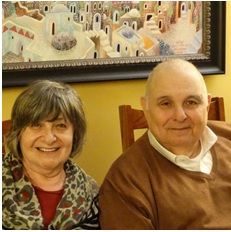 Ed will tell the story of his father Samuel, who was born in Riga, Latvia in 1901 and immigrated to America in 1923. Having become fluent in Russian and German before immigrating to the United States, Samuel was hired to serve as a translator during the Nuremberg Trials. His father's experiences inspired Ed to join the U.S. Army, where he served for more than 20 years and retired as a Lieutenant Colonel. Ed will also discuss the Nazi Concentration Camp system and provide a virtual tour of the Dachau Concentration Camp.
---
Esther was born in Końskowola, Poland in 1941, two years after the German occupation began. When the persecution of Jews intensified and her parents realized they could no longer stay in Poland, they convinced their neighbor Reba, a Catholic woman, to raise Esther as her granddaughter until they could be reunited after the war. Esther will share her childhood memories with pictures of lost family and discuss the trauma of separation, surviving a tragic war, living in a displaced persons camp, and what it was like coming to America.
Thursday, December 19th, 2019
11:30am EST
CANDLES Holocaust Museum and Education Center
1532 South Third Street
Terre Haute, IN 47802