#GivingTuesday is a global day of giving, powered by social media. Celebrated on the Tuesday after Thanksgiving (and following Black Friday and Cyber Monday), #GivingTuesday kicks off the charitable season, when many focus on their holiday and end-of-year giving. Click here to learn more about #GivingTuesday.
During GivingTuesday 2021, you can help CANDLES raise funds to protect and preserve Eva Kor's Israeli Defense Forces uniform.
 
---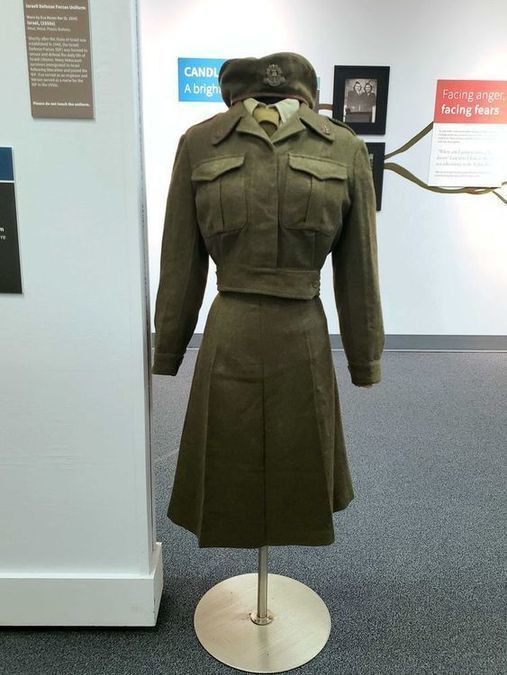 Your support will help preserve and protect an important artifact from the Eva Kor Collection, CANDLES' founder and Holocaust survivor Eva Kor's Israeli Defense Forces uniform.
Currently, Eva's uniform is on display in our main exhibit, Choices: The Holocaust Through Eva's Story, but it is not protected from elements such as humidity, UV exposure, and guest interaction. Through your generosity, we will be able to purchase an exhibit display case that will ensure Eva's uniform will be preserved and protected for many generations to come. 

 
Please help us reach our goal of $9,000 this GivingTuesday, November 30th.
#GivingTuesday #CANDLESTuesday 
---