OLASTEO Fundraising
---
OLASTEO (Our Lives as Seen Through Each Other) is a scholarship created specifically for helping underprivileged youth with the opportunity to meet Eva Kor, travel with her and CANDLES to Auschwitz, and to meet other people from all over the world.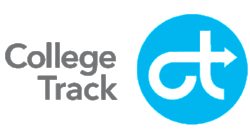 As a partnership between CANDLES and College Track in Watts, CA, the goal for the future of OLASTEO is to be able to sponsor four to six students on this once in a lifetime experience, and perhaps some day be able to include students both nationally and internationally in this incredibly valuable program.
---
                                                              Fundraising Progress
We have raised
$3,350.00
of our goal.

---
Make a Donation