Scholarship Program for CANDLES Educational Trip to Poland/Auschwitz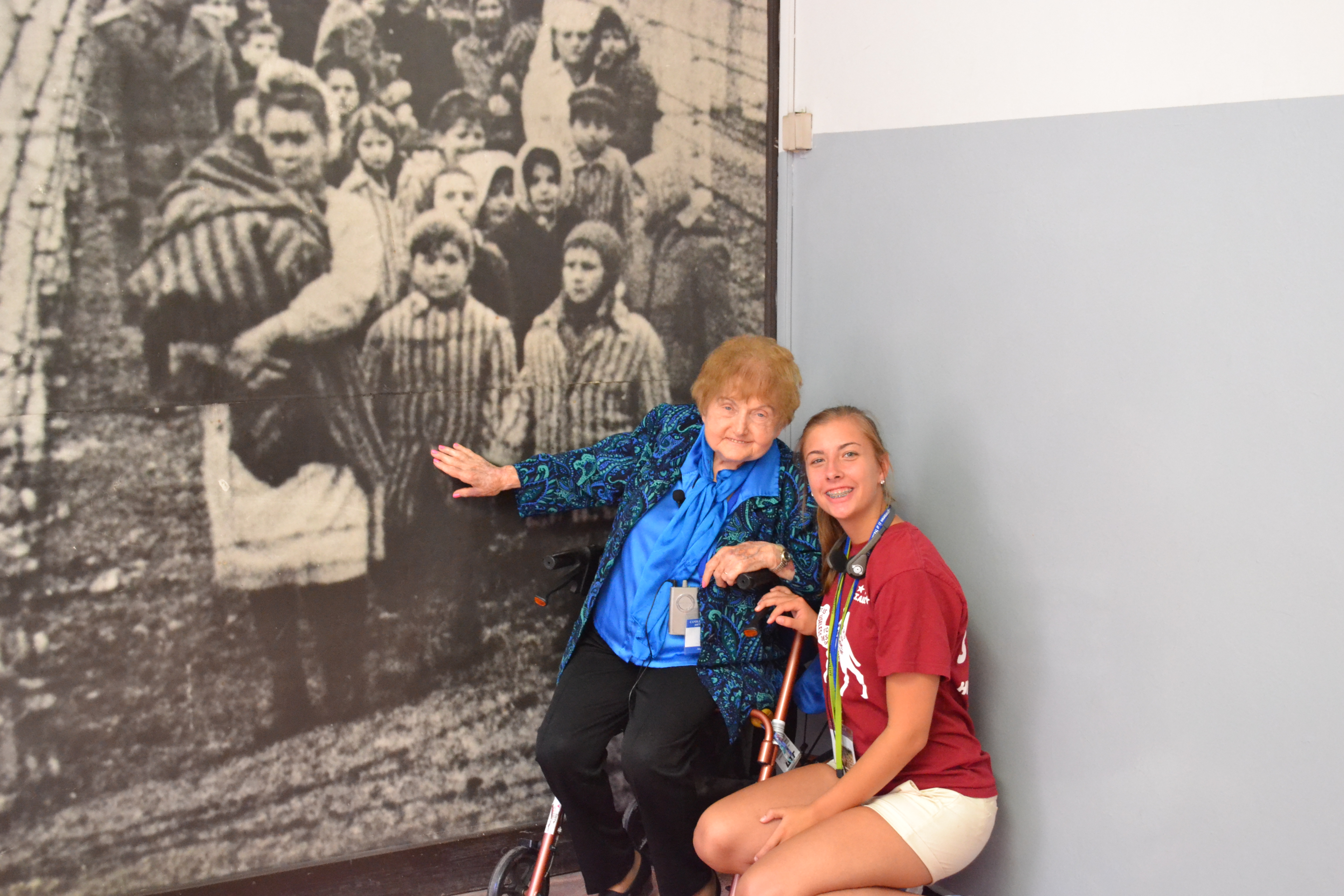 Each year, the CANDLES Youth Board raises money for a scholarship to send one Vigo County high school student on the CANDLES summer trip to Auschwitz.
The scholarship enables Vigo County students to witness the tragedy of the Holocaust and helps them develop a sense of purpose in promoting respect and responsibility in their community. Visiting Auschwitz with a survivor is an unforgettable journey that very few people will have the chance to experience. Now a VCSC student will be one of those few.
Kate Grabowski was a 2016 scholarship recipient: "Less than one percent of people who go to visit Auschwitz have the privilege of going with a survivor. Hearing Eva Kor's courageous story and her message of forgiveness in the exact place the Holocaust happened was immensely powerful and had a positive impact on my life. This unforgettable experience has been a catalyst for me to pay it forward and be a positive change agent in our world."