Human Rights Workshops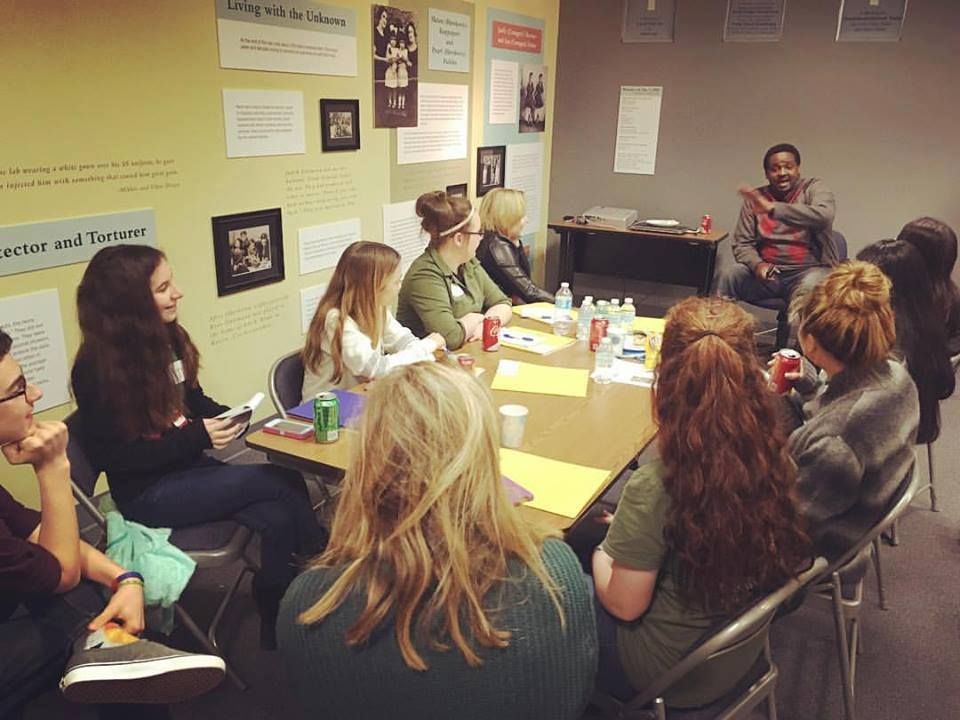 "I Make a Difference: Transforming Voice Into Action"
Participants learned about the qualities of effective leadership, the meaning of "human rights," using social media for social good, and the merits of a diverse society. Special guest Aaron Elster, a Holocaust survivor who lives in the Chicago area, traveled to Terre Haute to share his story and talk about the power of words to effect positive change.
"Learn How to Take a STAND for Human Rights"
CANDLES collaborated with the student grassroots organization STAND to offer a workshop for students interested in becoming active in human rights advocacy and genocide prevention. Participants expanded their understanding of "human rights" and their importance today, learned about current human rights issues and ways to become advocates to promote rights and freedoms for all people. Rwandan genocide survivor Kizito Kalima shared his life story and talked about the Peace Center for Forgiveness and Reconciliation, of which he's founder and executive director.