"Be the Change" Film and Speaker Series
---

For more information about "Be the Change" and other CANDLES programs, please call 812.234.7881 or email programs@candlesholocaustmuseum.org.
---
Upcoming Events:
none at this time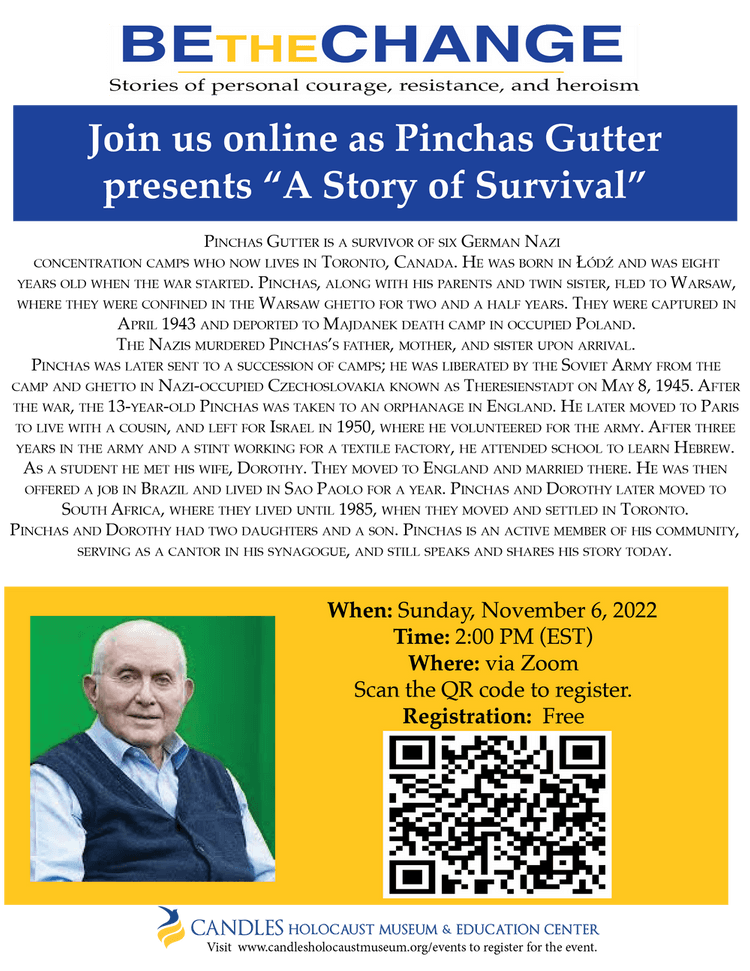 "A Story of Survival" 
presented by Pinchas Gutter
Sunday, November 6, 2022
2:00 pm - 3:30 pm EST on Zoom
Born in Lodz, Poland, Pinchas grew up in a Hasidic Jewish home. In April of 1943, Pinchas and his family were forced to live in the Warsaw
Ghetto, where they hid during the uprising. He endured the next two years in five concentration camps while keeping his faith.
Pinchas is a featured survivor in our Dimensions in Testimony exhibit, and we are excited to host him and hear him share his story over Zoom.
Click HERE to register
---
   Recording Of The Most Recent Be The Change Lecture:   
 
---