Creating a world free from hatred is our choice. 
Together, we can do BETTER.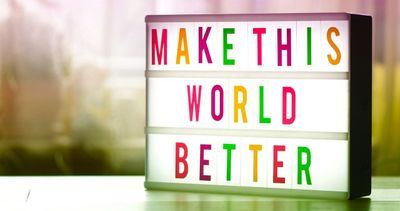 This is a difficult time for our country and our world as we all struggle with protecting the health and safety of ourselves and loved ones during the COVID-19 pandemic. Many things have come to a standstill; yet hate, antisemitism, and bigotry do not go away during a world crisis. As we witness what is happening in the U.S. regarding racism and injustice, CANDLES Holocaust Museum and Education Center's mission of hope, healing, respect, and responsibility is more crucial than ever.
As an organization that focuses on the lessons of the Holocaust, this content is still relevant to today's world and the social justice issues we are facing. As we try to cope with divisions created by bias and prejudice during this time, things like anti-bias education, empathy, and caring for our neighbors are all necessary lessons to share with our communities.

---
As individuals, we can start addressing these issues in our own homes by having conversations with our friends and family about standing up for others, even if these discussions are uncomfortable. We can choose to devote ourselves to love and to shine a light in those corners of darkness with compassion, equality, and peace.
We have the power to be brave enough to care. We have the power to work together to create stronger and kinder communities ensuring that these important conversations become part of our normal everyday lives.

   Help us take a step forward in standing up for what is right. Donate today.   
---