Help us Celebrate 25 Years
To celebrate CANDLES' anniversary on April 30, 2020, we are campaigning to raise $25,000 in honor of our 25 years as an organization. The campaign will continue throughout the end of the year.
---
     Thank you to our 25th Campaign donors!     
Anonymous          Lynn O'Brien          Cynthia Buenger          Brian Robinson          Janet Roe         
Wendy Johnson          Anonymous          Patricia Plummer          John Keith          Anonymous         
Jason Ernst          Nancy Edwards          Allison Mitchell          Joshua Tobash          Glenda Thompson
Danial Jewell          Leslie Dubin          Michael Skolnick          Anonymous          Judith Hatch         
Ursula David          Beverly Gregg          Cary and Norma Laxer          Elke Hines          Julia Borland
   Anonymous               Anonymous                   Alex Kor                Susan Rich                Chris Newton       
                   Anonymous           Miles Abernethy            Anonymous              Anonymous           Sandborn United Methodist Women
Anonymous               Anonymous               Con Trumbull               Anonymous               Anonymous
Catie Hann          James Brooks          Marvin Hershenson           Beverly Hemeyer-Borrok          Anonymous
Stephanie Hall                Anonymous                  Terry Fear               Trey Etcheson            Dorothy Chambers
Our Fundraising Progress:
We have raised
$13,077.00
of our goal.
---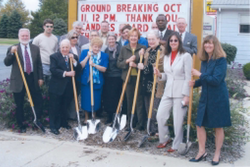 The money we raise during this campaign will go toward securing CANDLES' future, ensuring that we can continue our mission, the mission that Eva began, of illuminating the world with hope, healing, respect, and responsibility. This includes efforts to:
Educate about lessons of the Holocaust, the consequences of prejudice and hatred, and the impact of our choices
Preserve the stories of Holocaust survivors, witnesses to atrocities, and the Mengele Twins
Advocate for victims, healing and forgiveness, empowering each other and ourselves, and supporting our neighbors and communities
Witness history, the events unfolding around us, and the power of human kindness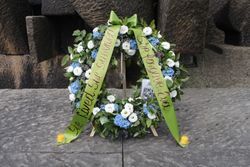 Donations will fund areas of our museum such as operations, including future planning, programs, exhibits, and partnerships, preserving Eva's legacy and CANDLES' history, and sharing testimonies from survivors and witnesses.
Although Eva's passing makes this 25th-anniversary milestone bittersweet, we recognize that we have a great opportunity to shape the next 25 years for CANDLES. Eva created CANDLES in honor of her twin sister, Miriam. Now, CANDLES would like to dedicate the next 25 years to the memory of Eva, of her life and her legacy.

We need your help to reach our $25,000 goal.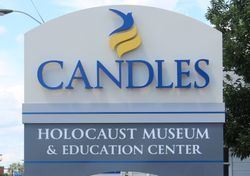 Make a personal donation. Join together to make a donation as a group or a company. Host digital fundraisers. Pledge to give even $5 a month. All contributions will help us take the steps we need to make sure we are still here educating, preserving, advocating, and witnessing for many years to come. Become part of CANDLES's history and add your mark to the next 25 years.
Please enter your donation in the form below.
---
Through a generous gift, the Miguel B. Fernandez Family Foundation will match all donations, dollar for dollar, up to $25,000.
This means that any contribution made up to our goal will go twice as far to help us in our efforts to make the world a better place. As a token of our appreciation for our supporters, each donation will be honored with a small gift from CANDLES and donor names will be added to our website and a special display.
---